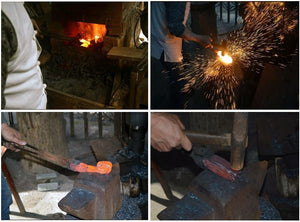 Hand Forged
Our master swordsmiths use traditional hand forging to create the perfect blade.
Every blade is meticulously hammered into shape in one solid piece with the full tang extending into the handle.
The High Carbon Steel is hardened with heat treatment and oil quenching.
Each blade is hand sharpened and polished to a mirror finish.
These are the best swords you will find.